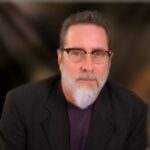 My name is Patrick Barnes and I am a custom jewelry designer. I have been designing and creating most of my life.
I was raised in Texas and moved to New Mexico after graduating from Southwest Texas State University in 1986 with a Bachelor of Fine Arts Degree. I began professional designing and crafting Fine Jewelry in 1987 while working for a nationally renowned jewelry designer both in Albuquerque and Scottsdale Arizona. I created Southwest Originals in 1993 which name I continue doing business under today. I have owned and operated several retail stores in Albuquerque, specifically in "Old Town", which is a wonderful tourist destination in the historic district of our city. There you find art galleries and shopping that caters towards the Arts of the Southwest. I operated my stores for 8 years until shortly after September 11th, 2001. That day marked the beginning of the downward spiral tourism took in our city…our country. Since then, I have enjoyed working one on one doing custom design for both individuals as well as companies throughout the country.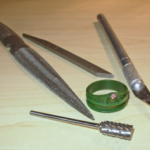 I am a sculptor of gold, platinum, and silver…I design jewelry to compliment your lifestyle.
I can work from your design or together with you to create a one of a kind work of art. I use either stones you provide or I can provide them as well, whether precious stones such as Diamonds or semi-precious stones like Topaz or Amethyst…I work with most anything. I specialize in stone inlay of materials like Turquoise, Coral, Opal, Lapis, and many others. My metals of choice are Gold, Platinum, and Sterling Silver. I consider my design style to be "Contemporary Southwest", but can cater to most any design style. I do everything from wedding sets to corporate identities in metal. I enjoy a challenge sometimes pushing the envelope with ideas not yet mastered or attempted.
Please feel free to consult with me about your design idea or ideas.
I am a designer…this is what I was born to do.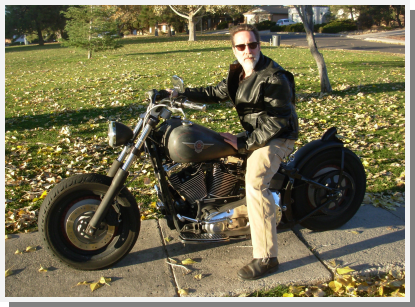 Patrick on his 2000 Harley Davidson "Fat Boy" Bobber conversion.