There are a great number of people that claim to be "Custom Jewelry Designers", but in reality, they do nothing more than use catalogues to find pre-made components that others have designed and manufactured to make their work.  That is NOT Custom Jewelry Design.
Custom Designed Jewelry is creating and manufacturing from concept to finished product.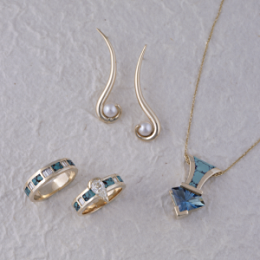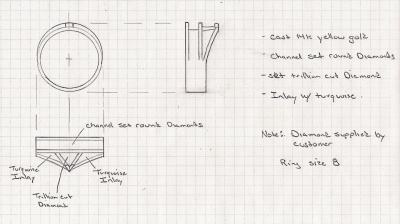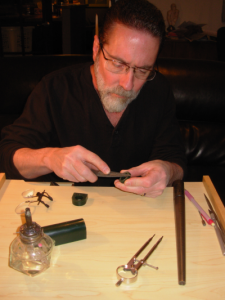 …casting, stone setting (if applicable), and finish.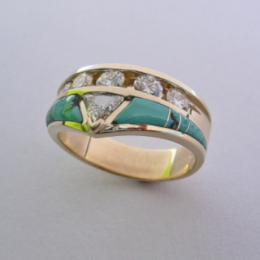 Custom Jewelry Design does not cost more than buying "off the rack" when you go directly to the designer.
Custom design jewelry is just what it states. It is making a one of a kind piece of jewelry to the specifications of a client or customer.
You get the chance to make the decisions of how your design will look with my guidance throughout the entire process. You can chose the types of stone, the size, the quality…all of which will determine your cost. You participate in every step of the design.
You will know exactly what your cost is up front before any money exchanges hands.
The process begins with a design…sometimes from an existing design…sometimes from a drawing. From there a wax model is made which is used to cast into a metal. Once the wax is made I will be able to calculate the cost with labor and materials. If changes are needed, I make the necessary corrections and deliver the new cost if applicable. Once you agree that is what you want, you pay and I make the piece to order.
The average time to finish a piece is about 4 weeks, which depends on whether there are changes in the design process to how long it could take. If I have a client with a shorter deadline then I can usually make exceptions sometimes with a small rush fee.
Examples of Custom Designs…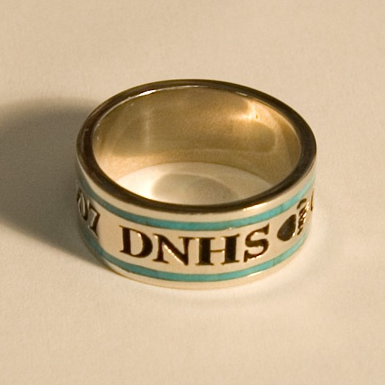 Student ring for Del Norte Highschool featuring Turquoise inlay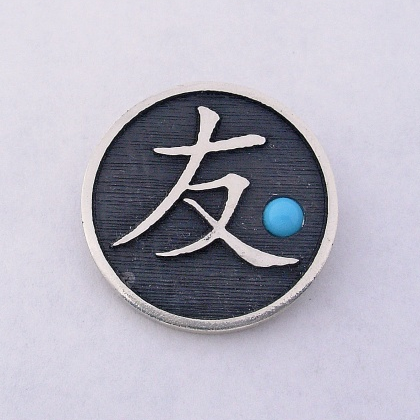 "Welcome pin" worn by Lovelace Women's Hospital employees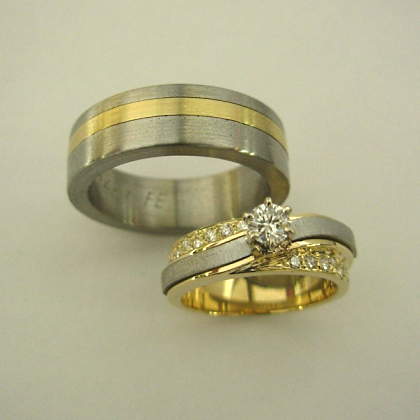 Custom wedding set made partially from a car part given to him by her as a gift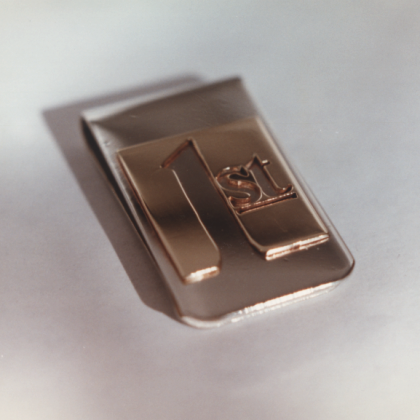 Custom sterling silver and gold money clip with Bank Logo