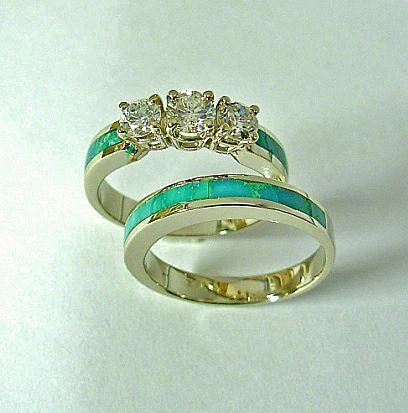 Materials: Inlay three stone wedding set. Show is with (2) round .25 carat stones and (1) .50 carat stone and inlay down both sides. The wedding band matches the inlay in the engagement ring. (other materials are available for inlay) ..
Artist: Patrick Barnes
Price: The engagement ring with inlay, mounting only without diamonds, for (2) .25 carat round stones and (1) .50 carat round stone in a size 7 is $1490.00.
( To add very good quality Diamonds totaling 1carat add $2,950.00)
The matching inlay wedding band is $1075.00
#SWE0015