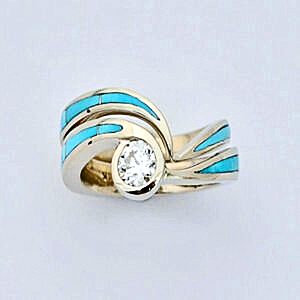 Materials: 14 karat gold two ring wedding set in a curving design with a round 1/2 carat Diamond bezel set. Turquoise inlay is featured as an accent in both rings. Shown in a ring size 6.
Artist: Patrick Barnes
Price: Engagement ring without the Diamond $1,395. Wedding band $949.00
#SWE0004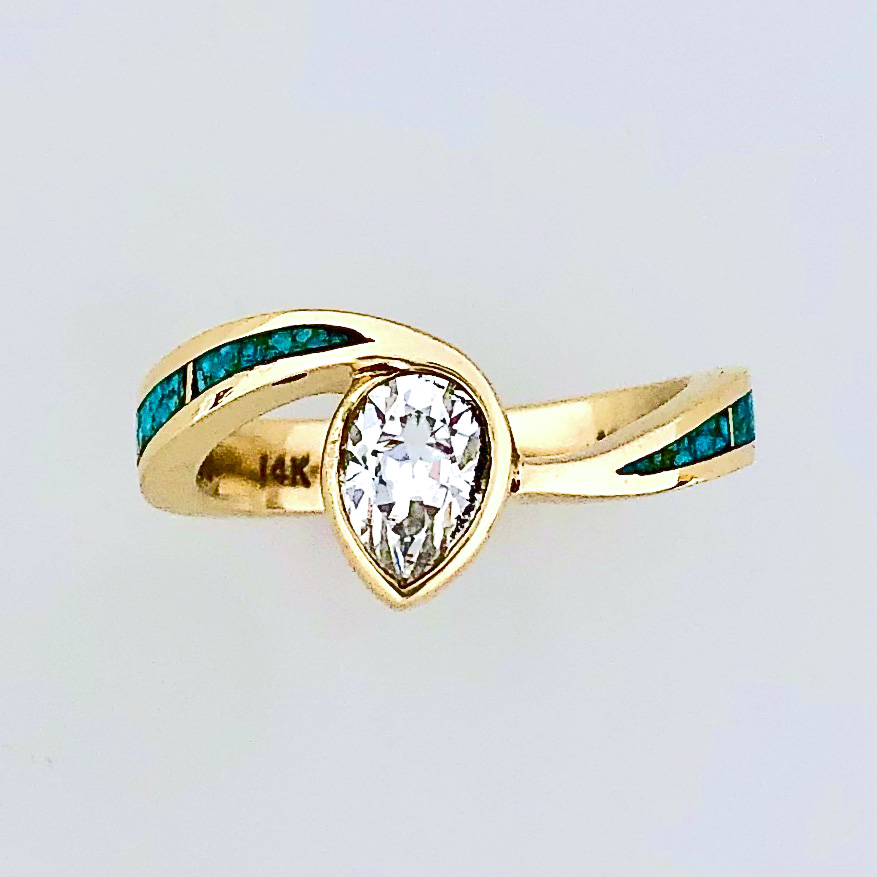 Materials: This is an available option design I am offering of the turquoise engagement ring featured above.
Artist: Patrick Barnes
#SWE0004